Development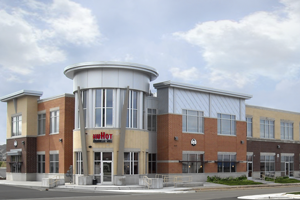 Sikon Development Corporation offers a full spectrum of development services. Sikon successfully takes projects from initial conception through development, construction and tenant move-in.
Sikon partners with property and asset management to provide a full spectrum of real estate services.
Sikon has the scale, stabilization, track record, investment partners, and expertise to execute a wide array of real estate projects. In addition to developing its portfolio, Sikon offers its services to third parties seeking development expertise through consulting and partnerships.
Sikon focuses on development opportunities in the Midwest and Eastern United States including:
Multi-family residential communities
Mixed-use retail centers
Commercial properties
Land
Sikon is seeking development and acquisition opportunities based on our Investment Criteria. If you have a property that you are interested in developing or selling, see our Investment Criteria.
To learn more about our experience and current development projects, view our Valued Partners.