Hartford, CT: Team Simon Konover participated in the 7th Annual Back to School event sponsored by the Capitol Region Education Council (CREC). For the weeks leading up to the September 18th event, The Simon Konover Company collected supplies and brought them to the CREC headquarters. They also purchased supplies with money collected from their Jeans for a Cause initiative in which employees can wear jeans on Fridays for a $5 donation.
Pictured are Kristine Victor, Jim Wakim and Dave Burns of The Simon Konover Company along with Olivia Hornberger of Konover Residential Corporation, who were part of the CREC team helping to hand out over 1200 backpacks to Hartford area students. The backpacks were filled with notebooks, pencils, pens, crayons, folders, scissors and other supplies to help kids get a fresh start as they head back to the classroom for the 2021-22 school year.
On the day of the event cars drove thru with students to get their backpack and an ice cream. There was also an opportunity for adults and children over 12 to get a free COVID-19 vaccination. Representatives from other sponsoring companies, CREC and the community were all on hand to help make the day a success. There were many happy faces as the kids received their new backpacks and looked forward to going back to school.
#3bluediamondstrong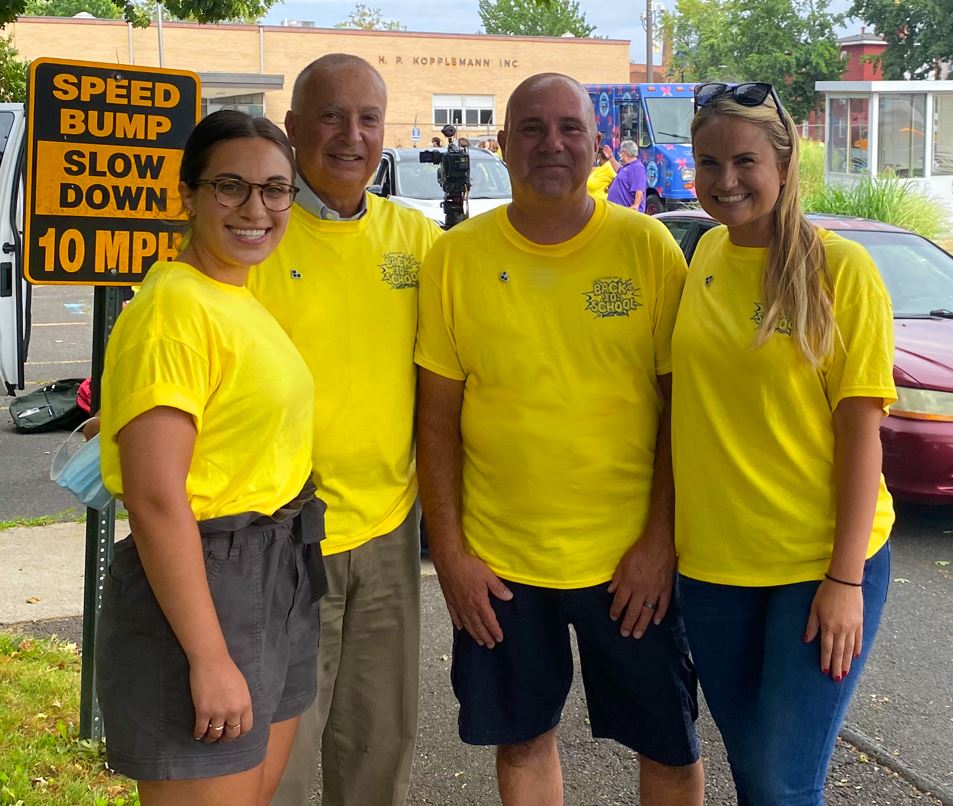 ---