Freeport's newest apartment community just celebrated its grand opening. Construction at The Residences at Crosstree broke ground in early 2021 and welcomed its first residents this June.
The apartment community is located on Desert Road immediately off Exit 20 on I-295. The 20-acre property provides quiet, suburban surroundings with convenient access to Freeport, the Maine coastline, and downtown Portland.
"We have had a tremendous amount of interest from prospective residents, and we are happy to provide a new option for apartment-living in Freeport" said Greg Konover, President of Konover Residential Corporation. The Residences at Crosstree has leased 106 of its 144 apartments with construction scheduled to conclude by the end of 2022.
The community consists of studio, one-, two- and three-bedroom apartments with high quality finishes, private balconies, stainless steel appliances, in-unit laundry, and private garages. Modern amenities include an outdoor heated pool, dog park, electric vehicle charging stations, and a well-appointed 3,500 square foot clubhouse with fitness center and work-from-home space. "The Residences at Crosstree offers an excellent option for renters who aren't willing to compromise on quality, convenience and lifestyle," said Richard Bornstein of KGI Properties, LLC. "Well-appointed amenities allow for quiet enjoyment of the outdoors, while also providing the opportunity for residents to come together".
"The Residences at Crosstree was designed to accommodate today's apartment renter" said Ben Devine, Principal at Devine Capital, LLC, "it's convenient for residents who want to explore Freeport and greater Portland, but it also offers the ability to work, exercise, and socialize within the apartment community".
The Residences at Crosstree is the second venture of the partnership with The Simon Konover Company, Devine Capital and KGI Properties. The first development, The Beacon at Gateway in Scarborough, was completed in early 2018 and has remained close to 100% leased for the past two years. The Beacon at Gateway has begun construction on an additional phase of 48 apartments that are scheduled for occupancy in the summer 2023.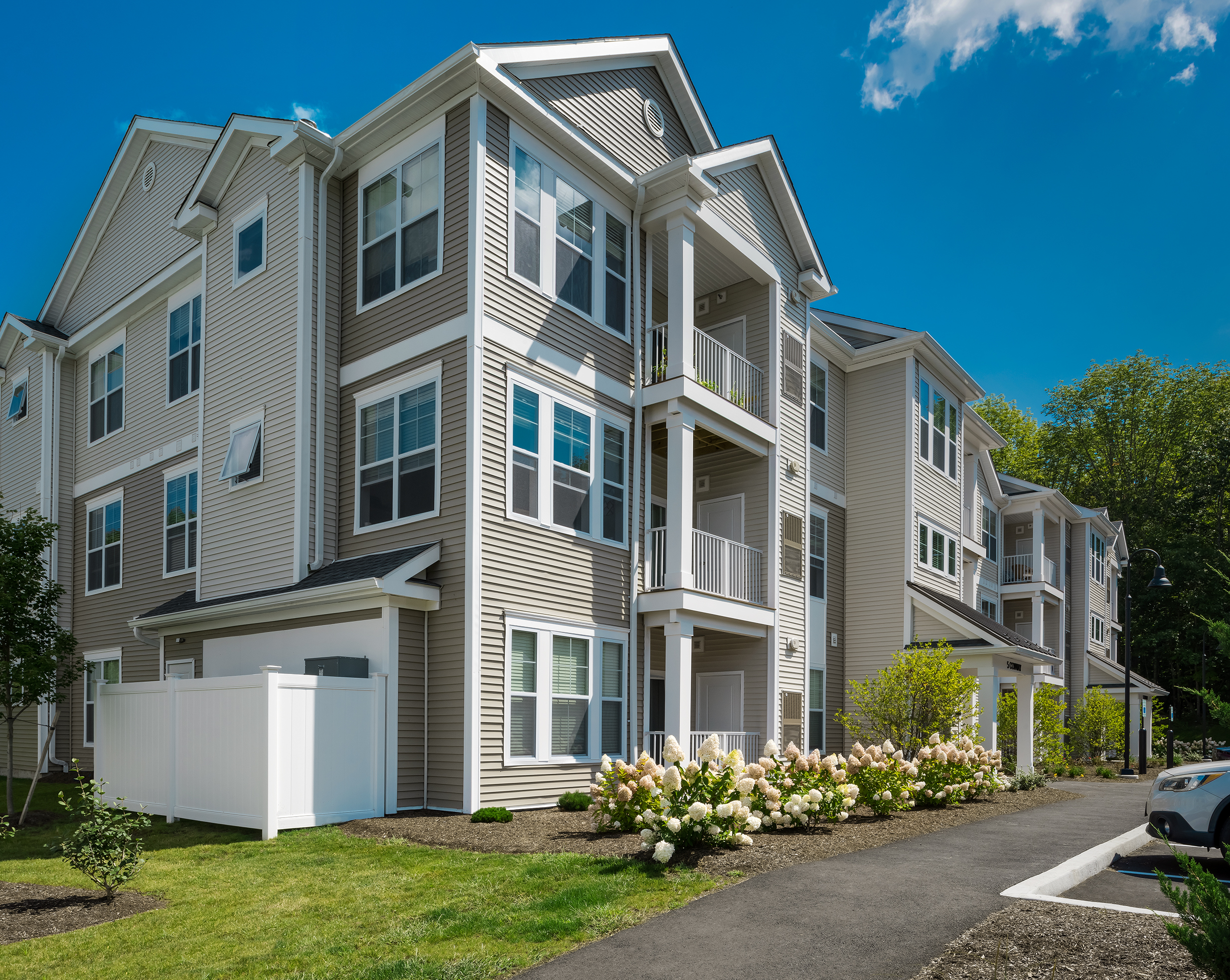 ---