Konover Commercial Corporation (KCC) welcomed two tenants into newly renovated medical space at 342 N. Main Street in West Hartford, CT.
Greater Hartford Family Medical Group (GHFM) moved into part of the top floor of the 3-story building occupying almost 4,000 SF floor. The space includes a bright reception and waiting area along with exam rooms, lab and office space. "Moving to our new space has been a very positive experience for our growing medical practice," said Debbie Rodriguez, Practice Manager for GHFM. "The building's location is accessible and convenient for patients and staff. Management places great attention to detail in common areas and office space with high standards throughout our suite." GHFM is part of Prime Healthcare, PC, which has over 20 practice locations throughout central and northern Connecticut. "We are very much enjoying the new space and location for our medical practice," said Debbie.
Quinones Medical Group also moved into space on the 3rd floor with over 3,500 SF of space that includes office, exam, procedure and break rooms. "We are very happy to have the opportunity to move into this new space," said Dr. Quinones. "Since we have been here, the building staff and management has been very welcoming and attentive to our needs." Previously, Quinones Medical Group was located in West Hartford Center. Quinones Medical Group is part of Trinity Health of New England.
KCC, the property manager for 342 N. Main Street, is pleased to add these new tenants to this convenient Bishop's Corner location along with CVS, Santander Bank, West Hartford Family Dentistry, Connecticut Physical Therapy Specialists and The Simon Konover Company.
KCC, a subsidiary of The Simon Konover Company, manages over 3 million SF of office, retail and industrial properties for institutional, State, municipal, and private clients. KCC provides insight and strategy to achieve high performance of commercial real estate assets.
For further information about KCC's management capabilities, visit www.simonkonover.com.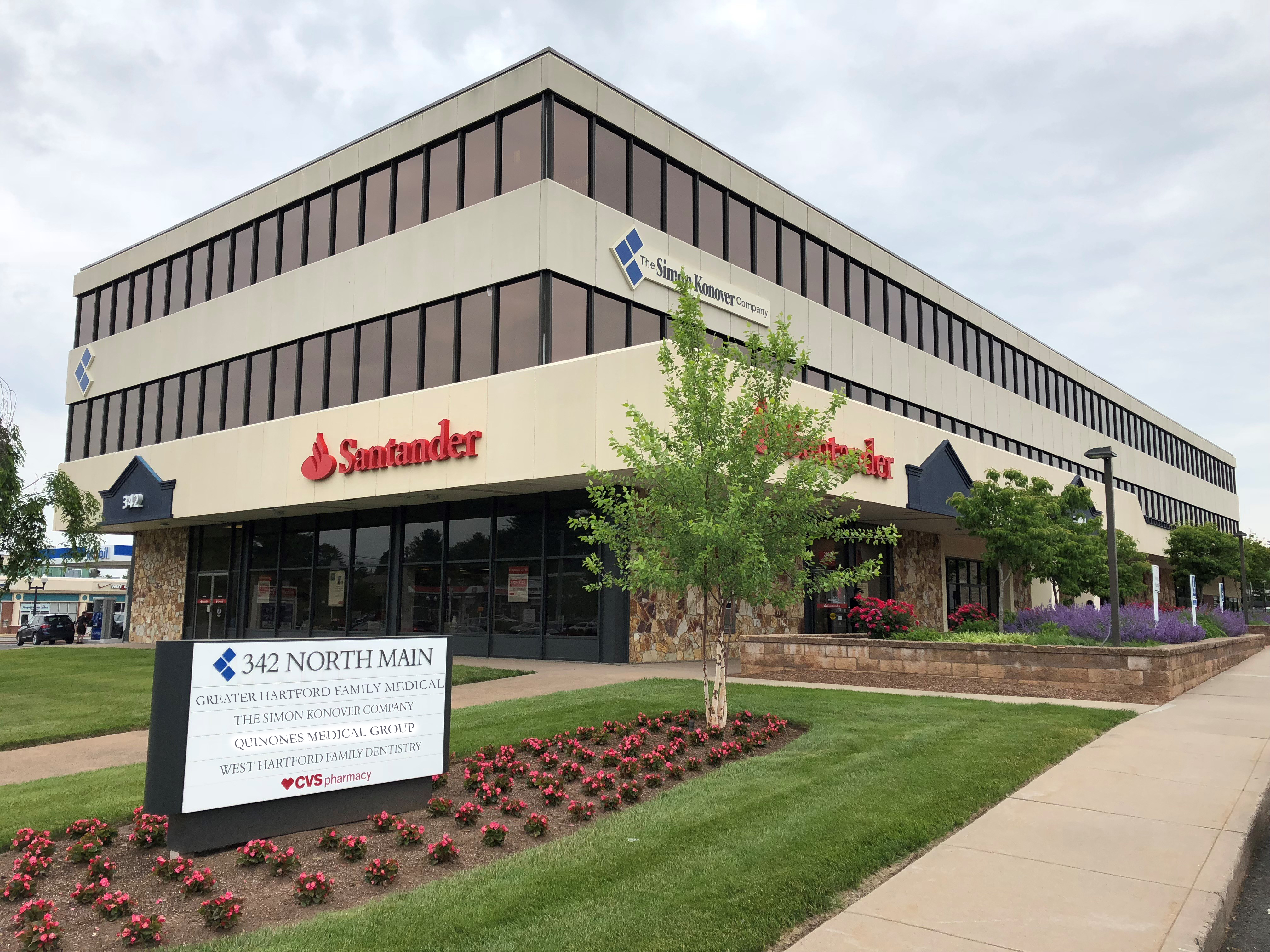 ---