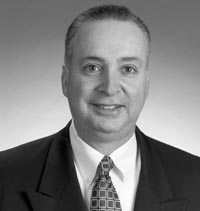 West Hartford, July 1, 2012 – James Wakim, Esq., President and Chief Operating Officer of The Simon Konover Company (TSKC) has been appointed a Trustee of the University of Saint Joseph in West Hartford, Connecticut.
The University of Saint Joseph, formerly Saint Joseph College, features five schools – Health & Natural Sciences, Humanities and Social Sciences, Education, Pharmacy, and Graduate and Professional Studies – located on two campuses in West Hartford and Hartford. The non-profit University is governed by the Board of Trustees which appoints the President who oversees the University's operations. Mr. Wakim will serve a three (3) year term on the Board of Trustees.
As President and Chief Operating Officer for TSKC, Mr. Wakim is responsible for the operations of its five divisions. Prior to joining TSKC in 2008, Mr. Wakim was a partner in the Capital Markets Group of the Boston-based law firm of Brown Rudnick LLP. Mr. Wakim graduated Summa Cum Laude from the University of Connecticut in 1979 and received his Juris Doctor, with Honors, from the University of Connecticut School of Law in 1982. He is a member of the national societies of Phi Beta Kappa and Phi Kappa Phi. Mr. Wakim has served on the International Council of Shopping Centers (ICSC) New York Deal Making Planning Committee and is past Connecticut State Director for ICSC, having served a three-year term. Mr. Wakim served for several years on the Executive Committee of the Real Estate Section of the Connecticut Bar Association.
Headquartered in West Hartford, Connecticut, The Simon Konover Company is a fully integrated real estate organization nationally-recognized as one of the premier real estate entities operating throughout the Midwest and Eastern United States.
TSKC cumulatively employs hundreds of people through its operating companies including Konover Commercial Corporation, Simon Konover Development Corporation, Konover Hotel Corporation, Konover Residential Corporation, SIKON Construction Services, LLC, and Konover South, LLC. The Simon Konover Company and its related-entities own and manage over 9,800 apartment units, 3.5 million square feet of office and industrial space, 2.8 million square feet of retail space, and a portfolio of limited service hotels. For more information, visit www.simonkonover.com.
---