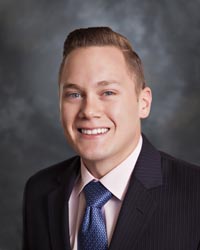 Peter H. Mason, CHA, Executive Vice President of Konover Hotel Corporation, is pleased to announce that Andrew C. Quinto, CHA has been appointed as General Manager of the new Fairfield Inn & Suites Cape Cod in Hyannis, Massachusetts. Konover Hotel Corporation is a subsidiary of The Simon Konover Company.
The Simon Konover Company broke ground on a comprehensive renovation and expansion of a former Days Inn hotel on August 4, 2014. The nine month construction project will fully renovate the hotel and include the addition of a 3rd story and guest elevators. Located just one mile from Barnstable Municipal Airport and minutes from area beaches, the hotel offers guests convenient access to Hyannis, Cape Cod and the islands of Martha's Vineyard and Nantucket. The Fairfield Inn & Suites Cape Cod Hyannis is scheduled to open in May 2015 and will operate as a Marriott franchise, owned by a wholly-owned affiliate of The Simon Konover Company and managed by Konover Hotel Corporation.
As general manager, Mr. Quinto will oversee operations, sales and marketing for the select service hotel. He first joined the Konover Hotel organization in 2006. Mr. Quinto received his Certified Hotel Administrator (CHA) designation in 2012 from The American Hotel & Lodging Educational Institute. In 2012, he was elected to the Under 30 Council of The American Hotel & Lodging Association and the Board of Directors of the Connecticut Lodging Association.
---